Triple Nine Resources Appoints Mr. Derek Wong, P.Eng. to the Board of Directors
Len Muise, Chairman and CEO of Triple Nine Resources Ltd. is pleased to announce that Derek Wong of Fort McMurray, AB., has joined the Board of Directors of the Corporation.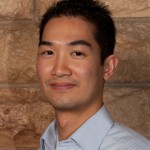 Mr. Wong is a Professional Engineer registered with the Association of Professional Engineers, Geologists and Geophysicists of Alberta with extensive experience in the areas of process engineering, capital planning, and project development.
Since 2005 he has held positions of Engineering Team Leader and Capital Projects Business Advisor, with a large Canadian oil sands producer in Northern Alberta, responsible for the planning and development of large capital projects valued in the hundreds of millions of dollars.  Prior to 2005, Mr. Wong occupied positions with West Fraser Timber Co. Ltd. and Elk Valley Coal Corporation.
Mr. Wong is a past director and senior officer of several large condominium corporations and since 2006 he is the President of DCW Properties Group Ltd., a successful real estate investment company based in Fort McMurray, Alberta.
A native of Abbotsford, British Columbia, he holds a Bachelors of Applied Science – Chemical Engineering degree from the University of British Columbia, and is a certified life coach.